Stop Trying To Be "Normal"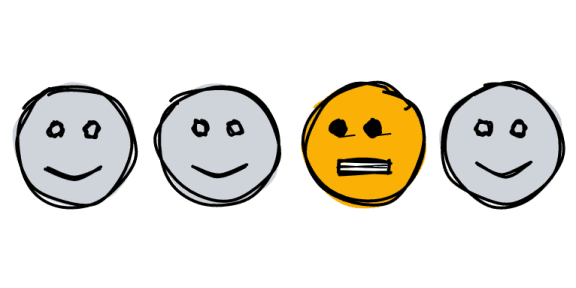 Too many of us spend our whole lives just trying to be like everyone else.
You want to belong, to fit in, and spend so much of your energy trying to do so. Following the trends. Discarding what makes you someone unique, in a desperate plea for acceptance. A spot on the team.
Vanilla. Boring.
What's worse, in this attempt to be "normal", you focus all your energy on your faults. Hiding them, desperate to beat them, anything to make you not stand out.
You lose focus on what makes you, you.
Do you really want to spend your life on your faults?
You can burn a lot of energy to reach a place of mediocrity. Letting your natural gifts collect dust while you toil at the imperfections.
Your flaws give you an unfair advantage.
Embrace them for what they are, how they've built the person you are today. Imperfect. Authentic.
They've helped craft a story, one that only you can tell.
Tell your story.