Next Chapter: From Designing Web Apps to Building Design Systems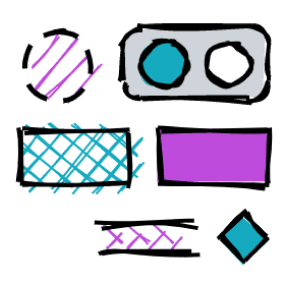 For the past 6 years, I've been building products as a front-end designer/developer at Planning Center.
I collaborated with product managers and developers to develop products to meet the needs of our customers.
This job has suited me well because:
I have a great eye for design
I have the front-end technical skills required
I love solving problems
The primary product that I work on is Calendar, an event-planning app for churches. Before working at Planning Center, I was a Creative Director of a church.
I know what it feels like for our customers because I've been there myself.
I am all too familiar with the pains of calendar conflicts, event planning, and ministry work.
But now, things are changing.
I've accepted a new role to shift from product design to building design systems other product designers will use.
I have a previous experience advantage yet again.
I know what it feels like for my "customers" (i.e. product designers) because I've been there myself. I can empathize with their workflows and pain points.
I will admit to being a bit intimidated at the work before me.
It is my responsibility to build tools that will make lives easier for my fellow designers and developers. Failure to do my job well affects the work environment of friends and co-workers.
No pressure.
Even so, I am excited for this new challenge and to see where the next 6 years takes me.